Because these Colorado operators are all competing for your business, they offer top-notch Colorado sportsbook promos.
Best Colorado Sports Betting Apps Rankings September 2023
The best Colorado sportsbook apps all have something in common, as they are each better than others in a particular specialized category that has been deemed important for the state's bettors. That said, these are the best Colorado betting apps based on their top ranking in each category ...
1. Best Overall Colorado Sports Betting App
BetMGM is known as the "king of sportsbooks" for several good reasons, most notably the fact that it has some of the widest sports betting offerings available, along with one of the most valuable rewards programs for Colorado sports bettors. Being the best of the best Colorado sportsbooks means you have to rank very highly in multiple categories across the board, and this operator does that.
Ever since legalized sports betting became a thing in Colorado, the BetMGM Colorado sportsbook has been front and center as one of the biggest sportsbook brands in the state, making it extremely easy to remember its name. With so many big-time athletes and actors touting BetMGM's user-friendly app, it is not hard to see and feel its presence in the Colorado sports betting market. Colorado bettors can get just about everything they want with this operator's app, including a bonus bet and other promos designed to keep them coming back for more.
App Features: competitive odds, live betting, extensive betting offerings, daily promos, bonus bets
Promotion: First Bet Offer Up to $1,500
Total States Live: 20, plus Washington D.C.
Visit BetMGM.com for T&Cs. Must be 21+. CO only. New Customer Offer. All promotions are subject to qualification and eligibility requirements. Rewards issued as non-withdrawable bonus bets. Bonus bets expire in 7 days from issuance. Gambling Problem? Call 1-800-GAMBLER
2. Top Colorado Sports Betting App For Rewards Program
Caesars Sportsbook Colorado is another popular brand name Colorado bettors have grown to trust thanks to how well it treats its customers – both new and existing. As the CO betting app offering the best rewards program, this operator is known for generously giving back to sports bettors, who can earn points that can be used for a bonus bet or an in-person benefit such as a stay at one of its signature casino resort properties.
While most Colorado betting apps have bonuses and promos as well, they tend to revolve solely around sports wagering without any other real benefits. This particular operator goes above and beyond to make sure sports bettors are treated like first-class customers who deserve more benefits than just being able to wager more money.
App Features: bonus bets, prop bets, live betting, same-game parlays, competitive odds
Promotion: Bet $50, Get $250
Total States Live: 19, plus Washington D.C.
3. Top Colorado Sports Betting App For In-House Odds
The bet365 Colorado app boasts an easy-to-use user interface but stands out thanks to the in-house odds that it delivers to bettors – especially those who love parlays. Be sure to check out the Multi-Sport Parlay that bet365 has waiting for you.
Here's how it works: Create a parlay with 2 or more lefgs from at least two sports. But if you are feeling bold, add more legs and more sports. Depending on the number of legs in the bet, the app will boost your payout up to 70%. You won't be able to find a feature like that at any other CO sportsbook app.
App Features: Multi-Sport Parlay, live betting, competitive odds, extensive betting offerings
Promotion: Bet $1, Get $200 in Bonus Bets
Total States Live: 4
Bet $1 and Get $365 in Bonus Bets at bet365. Deposit required. Bonus Bets winnings are added to Bonus Bets balance. Bonus Bet wager excluded from returns. T&Cs, time limits and exclusions apply.
4. Best Colorado Sports Betting App For Live Betting
DraftKings Colorado originally was best known for Daily Fantasy Sports. But this operator has evolved into becoming one of the leading online sportsbooks, with live betting one of its top features. Live betting is something Colorado sports bettors simply cannot afford to be without in this day and age, with the opportunity to hedge back or double down on previously placed pregame wagers, and the chance to get action after a sporting event is already underway.
As one of the best online sports betting sites and apps, this operator works extra hard to provide as many features as possible for sports bettors to enjoy and use to their advantage.
Editors note: blue highlight links to brand review
App Features: live betting, daily promos, same-game parlays, bonus bets, extensive betting offerings
Promotion: Bet $5, Get $200 In Bonus Bets Instantly + $150 in No Sweat Bets
Total States Live: 21
5. Top Colorado Sports Betting App For Live Streaming
FanDuel has built itself into an online sports betting powerhouse after starting out in the world of DFS like DraftKings, pulling away from the competition with strong live streaming options. FanDuel TV is the best on-demand live streaming app, with more than 3,000 hours of original sports content for Colorado sports bettors to watch.
FanDuel Colorado has really focused on the user experience and making it as enjoyable as possible, giving customers the ability to watch sports and make sports bets almost simultaneously. Its live streaming experience that is integrated within the online betting app truly sets it apart from other Colorado sportsbooks.
App Features: live streaming, same-game parlays, bonus bets, daily promos, prop bets
Promotion: Bet $5, Get $200 in Bonus Bets
Total States Live: 19
7. Best Colorado Betting App For Customer Support
One pain point for sports bettors everywhere is having the immediate support when they need it most. BetRivers CO app is a reflection of this, offering resources such as live chat on their app 24/7. One review by billstaff on the Apple App store said "Their customer support team is one of the best! They always help me with any questions I have and are very friendly."
App Features: same-game parlays, live streaming, bonus bets, daily promos, prop bets
Promotion: 2nd Chance Bet Up To $250
Total States Live: 14
8. Best Colorado Betting App For App Rating
PointsBet might not be the same household name in terms of legal online sportsbooks in Colorado as the others previously mentioned as the best of the best in certain categories. However, the operator does have one thing going for it that many others do not – a strong app rating at both the Apple App Store and Google Play. User ratings are so important to help sports bettors decide which apps to download, and this operator has scored very high in each store. For this reason alone, we feel that PointsBet CO app is definitely worth downloading.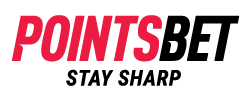 21+, Terms and Conditions apply. This promotion will only be available to all new PointsBet players in CO, IL, IN, IA, KS, MD, MI, NJ, NY, PA, VA and WV
9. Top Colorado Sports Betting App For Prop Bets
Barstool Sportsbook Coloradois known more for its online presence and media personalities than anything else, although that has not stopped the company from being a force in the online sportsbook space. Many sports bettors choose this particular operator because of its personality and popularity, but the actual sportsbook does have some redeeming qualities worth mentioning as well.
Most noteworthy are the prop bet offerings, which are created to entice bettors to get even more action on the games they are wagering on. This operator is especially creative with prop bets because it knows its audience will get involved with them.
App Features: prop bets, odds boosts, daily promos, same-game parlays, bonus bets
Promotion: $1,000 Risk-Free First Bet
Total States Live: 15
10. Best For Win-Win Promos
The Sports Illustrated Colorado app might not offer a huge sign-up bonus or a variety of promotions, but the Win-Win Promotions are an attractive offer. Win-Win Promotions provide free bets if you place a winning bet on Tuesday, Wednesday or Thursday that meets certain requirements. SI is a recognizable name in sports betting in Colorado and the operator provides an all-around solid and recommended mobile betting app.
Colorado Mobile Sports Betting Legislation & Launch Timeline: September 2023
📅 October 1, 1991: The Colorado Limited Gaming Initiative becomes law with maximum casino bets initially capped at a $5 each and casinos not being allowed to stay open 24 hours per day. The only casino games legal in Colorado are slots, blackjack and poker, and casinos must be closed from 2-8 a.m.
📅 November 4, 2008: Amendment 50 approved, increasing the maximum casino bets to $100 each and allowing casinos to stay open 24 hours a day as of July 2, 2009. Craps and roulette are also added to slots, blackjack and poker as approved casino games.
📅 November 5, 2014: Amendment 68 is defeated by voters. It would have expanded casino gambling and dedicated some of the revenues to help fund public education. The only approved gambling remains in historic gaming communities, mainly old mining towns.
📅 November 5, 2019: Proposition DD – also known as the Legalize Sports Betting with Tax Revenue for Water Projects measure – is narrowly approved by voters, making sports betting legal in Colorado and allowing the state's historic mining town casinos to offer both in-person and online sportsbooks. The taxes on the sportsbooks required as a result of this Colorado sports betting <<< link to homepage>>> law are tied directly to funding the state's water conservation plan.
📅 May 1, 2020: The first legal online sportsbooks in Colorado finally open for business. These online sports betting legal sites include DraftKings, FanDuel, BetMGM and BetRivers.
Are Colorado Betting Apps Legal?
With the passage of Proposition DD, sports betting became legal in Colorado. That means all both online apps, whether mobile or desktop, as well as retail betting locations. As mentioned earlier, this law started legal sports betting in Colorado, with taxes generated helping fund the state's water conservation plan. All 33 of Colorado's casinos were able to apply for sportsbook licenses at the time, and there are currently 13 retail locations and 21 online sports betting operators across the state. These obviously include all the legal sports betting apps in Colorado discussed throughout this article, many of which were among the first to be approved for licenses.
How Many Colorado Sportsbook Apps Will Be Available/Will There Be?
While there are 21 legal betting apps in Colorado as of July 2023, this number is only expected to rise in the coming years. New sportsbook operators are likely applying for and in the process of obtaining licenses now, so you can count on more betting apps in Colorado being available by 2024.
Can You Use Multiple Betting Apps In Colorado?
There is no limit to how many Colorado sports betting apps you can have, so Colorado bettors are encouraged to download as many as they possibly can to take advantage of the best odds and bonus offers. Each CO sports betting app has its own specialties and features, as you have probably discovered already by reading this article. The key is to download each CO sportsbook app and find out which ones are best for you based on your own sports betting interests.
Colorado Sportsbook Apps: Best App Store Ratings
One of the best ways to figure out which Colorado online betting apps to download is to view their ratings at the Apple App Store and at Google Play. The best Colorado online betting apps will have ratings over 4 thanks to strong customer reviews, which detail everything from usability to wagering offerings to promotions and bonuses.
It is worth mentioning that sports betting sites vary from state to state: competition and state laws might lead to different promos in different states. The best Colorado gambling apps will not have many negative reviews either, as complaints can drop their ratings significantly.
Look through our table of top-rated mobile and legal sports betting apps in Colorado and choose your standout sportsbook apps to bet online.
How To Download And Install Colorado Sports Betting Apps
Downloading and installing CO sports betting apps is easier than you might think, similar to opening Colorado sports betting accounts. Colorado sports betting operators want the process to be painless, which is why they make it so simple and offer apps in the first place. If you want to bet on sports, the best way is to use betting apps, and getting them is matter of simply following the few steps below.
How To Download Apple iOS Betting Apps In Colorado
If you have an iPhone or another type of Apple iOS device in Colorado, then you know that the Apple App Store is the only place you can go to get online sportsbook apps. While individual sportsbooks also will have download links on their respective websites, they ultimately lead to the Apple App Store, so these are the steps you should follow to get the free Colorado gambling apps you are looking for and make a sports bet soon.
✅ Either open the Apple Store on your iOS device or a web browser to find the app
✅ Type the name of the app you want to download in the search bar or a search engine
✅ Make sure the app you are about to download is for your specific state (Colorado)
✅ Click 'Get' to download the app of your choice and follow the installation instructions
✅ If needed, sign up for a Colorado sports betting account for the app you downloaded
How To Download Android Sports Betting Apps In Colorado
Similarly, Google Play is the go-to shopping spot for Android iOS device apps, including Colorado betting apps. Likewise, you will follow many of the same exact steps mentioned above to download and install these free sportsbook apps for your Android device so that you can place sports bets online.
✅ Either open Google Play on your Android mobile device or a web browser to find the app
✅Type the name of the app you want to download in the search bar or a search engine
✅ Make sure the app you are about to download is for your specific state (Colorado)
✅ Click 'Install' to download the app of your choice based on the device you have and follow the installation instructions
✅ If needed, sign up for a Colorado sports betting account for the app you downloaded
State-Specific Colorado Online Betting Apps Vs. Universal Betting Apps
In Step 4 above, the importance of ensuring you are downloading and installing the proper sports betting app for your particular state is discussed. This is a crucial component to the process and must be addressed for you to bet online in Colorado with the legal sports betting app of your choice. For instance, there are some state-specific betting apps that you may not be able to use in Colorado unless it says so.
However, many of the bigger sportsbooks have universal betting apps that can be used in multiple states as long as you have an active account in each one. BetMGM and Caesars Sportsbook are two examples of universal betting apps that simply require to sign up for a Colorado sportsbook account to get started.
It is also worth noting that you can download and install other universal betting apps that are not yet in Colorado so that you can get familiar with their features and prepare for their arrival in the state.
What Are The Rules And Regulations For Downloading A Colorado Sports Betting App?
The only requirement for downloading a sports betting app in Colorado is that you must be 21 years of age to set up an account and actually make a wager. Just like going to one of Colorado's retail sportsbook locations, you cannot place a sports bet if you are underage. You also must abide by the rules and regulations of the sportsbook to keep your account active and in good standing, otherwise you will not be able to bet there.
Do I Have To Download a Colorado Sportsbook App If I Want To Bet?
For those bettors who do not want to download a sportsbook app in Colorado to place their sports bets, they can wager at the 13 retail locations throughout the state. Some bettors may be more comfortable not relying on technology and getting a physical betting ticket instead.
The good news is that many of the 13 retail sportsbook locations have Colorado gambling apps that you can download, too. This gives you multiple options to either bet in person at Colorado casinos such as The Lodge Casino and Lady Luck Casino or via their mobile apps. The Lodge Casino has partnered with the SuperBook for its mobile sportsbook app, while the Lady Luck is one of two retail locations that uses Caesars Sportsbook (Horseshoe is the other).
Colorado Sportsbook Apps vs. Desktop Betting & Mobile Web Betting
Again, just like some bettors prefer to bet on sports in person at a retail location, there are others who like to view a mobile sportsbook app on their desktop rather than a phone or smaller device. Usually, this preference has to do with being able to read the menus and wagering offerings more easily, or being able to do research more easily. It really comes down to feeling comfortable with what you are looking at, and mobile web betting on a desktop fits the bill in many cases.
In-Person Sports Betting At Colorado Retail Casino
The biggest advantage of betting in person at a Colorado retail casino is the "in-person" aspect of it. For customer service purposes, it is much easier to ask questions of someone in person rather than contact online support or send an e-mail.
The timeliness when it comes to resolving any potential issues when betting in Colorado is second to none in person. But Colorado online sports betting can still be more efficient overall because you can do it at your own convenience without having to wait in lines.
Should I Download A Colorado Sports Betting App Before Going To A Retail Casino?
In one word, yes. When you go to a retail sportsbook at a casino and want to open a Colorado online sports betting account, the first thing the teller will ask you is if you have downloaded the app. So getting a head start on the process is highly recommended if for no other reason than you will be ready to go.
Here are the benefits of downloading the sports betting app in advance:
Saves times when you arrive at retail sportsbook to set up account
Helps you familiarize yourself with the app for future use
Allows you to prepare any questions you might have ahead of time
Are Promotions Available On Colorado Sportsbook Apps?
Of course Colorado sportsbook apps would not be nearly as appealing without promotions that reward bettors with bonuses. While certain Colorado sports betting promotions may require inputting a promo or bonus code, not all do, so it is important to understand how you can take advantage of them and get them applied to your account.
One of the best things about Colorado gambling apps is that you can get rewarded for using them, especially if the book has a good loyalty program like BetMGM or Caesars Sportsbook. The more you use Colorado betting apps, the more rewards you can earn, making them a win-win proposition.
Features To Look For In A Colorado Sportsbook App
There are so many different Colorado online betting apps available – 21 currently to be exact – and that number is expected to continue to grow in the near future. For this reason, it is important to know what sportsbook app features to look for that can help you maximize your potential – and profits – as a sports bettor. You may find some of these features to be more important to you than others, and you can then prioritize the Colorado gambling apps accordingly based on that.
Regardless, the following features are what we think should matter most to you as a bettor but are by no means the only ways you can evaluate Colorado gambling apps. Keep this in mind when you review the features below and then rank them the way you see fit to aid your decision making.
Ease of Use

How any mobile app works should be important to the user, especially those that involve financial transactions. With Colorado gambling apps in particular, the ability to place wagers in a timely manner is also extremely important. Making sure an app is easy to use and does not crash should be at the top of your features list here.

Promotions & Rewards

Promos on a betting app usually will be the same as the promotions on the main desktop sportsbook site, but from time to time we see an exclusive app-only sports betting bonus or promotion for Colorado sports bettors. Some seasonal promos for sports in Colorado might be redeemable on the mobile betting app only as an added incentive for bettors to sign up and install the sportsbook betting app.

Wagering Offerings

The amount of wagering offerings available says a lot about a sportsbook. If Sportsbook A has more wagering options than Sportsbook B, you're more likely to start at Sportsbook A. Who wants a restricted menu? At the very least, you should be able to bet on local teams in major pro sports such as the NFL's Denver Broncos, NBA's Denver Nuggets, MLB's Colorado Rockies, NHL's Colorado Avalanche and MLS' Colorado Rapids. But most should offer sports wagering on college football and college basketball as well.

Competitive Odds

It many not be as critical to some bettors, but a sportsbook app with competitive odds should be highly valued. Sportsbooks are in the business of taking bets from their customers – and winning most of the bets. The more fair the offered odds, the more you can feel that you are being treated right and not taken advantage of with poor pricing. The less money you have to risk, the better.

Banking Options

Most sportsbook apps will give you a number of different ways to fund your account and withdraw. You often can judge sportsbooks by how easy they make it for their customers to make both deposits and withdrawals. All of them tend to make it simple for you to put money into your account, but taking it out can be a different story (see below).

Payout Speed

This may be the most important feature of all for those bettors who are consistent winners. People do not want to wait a long time to receive their winnings, so payout speed should be a strong consideration when choosing a sportsbook app. If it takes too long to receive funds from your sportsbook account into your bank account, then you might want to find another app that has quicker turnaround.

Customer Support

Every bettor will have a question or issue from time to time resulting from something that happens with their sports betting app, so the strength of the sportsbook's customer support will come into play. The stronger sportsbooks will respond to their customers in an effective and efficient manner, answering the question or resolving the issue quickly, whether it be online or over the phone.

Safety & Security

The safety and security of your personal information should not be undervalued or underestimated. Online security breaches happen, putting your data and identity at risk. So finding a sports betting app that takes this seriously and protects you should be ranked highly on your priority list.
Tips To Stay Safe When Using Colorado Sportsbook Apps
Building on the last feature discussed above, there are certain safety measures that should be taken to protect your personal data and identity, so here are some valuable tips for your consideration.
Take Enhanced Security Measures

Always protect your personal data by not saving usernames and passwords that can be easily accessed by anyone who might take possession of your phone of mobile advice. Do not save billing info, either.

Use Two-Factor Authentication

Part of the enhanced security measures you should take mentioned above involves setting up two-factor verification for your sports betting account. Again, this can help protect your personal data by adding a second step, such as asking for a code in addition to your password to ensure that the person logging in is you.

Change Your Password Regularly

Updating your password on a regular basis can help you prevent fraudulent activity. It is recommended that you change your password every three months or so, and many apps will make you update it.

Shred Forms After Signing Up

You will most likely get hard copies of the registration forms, serving as receipts, after signing up for Colorado sports betting accounts in person. However, you do not need to retain these physical documents and can take photos of them instead for your records in case they may be lost or stolen.

Pay Via Secure Methods

This is a no-brainer, as you should never submit any payment transactions if they are not through secure methods. Most sportsbook apps offer Play+ as a safe option to deposit or withdraw funds directly from or to your bank account – checking or savings.
Bet Responsibly With Colorado Sportsbook Apps
The Colorado Division of Gaming is responsible for issuing licenses to sportsbook operators, both online with an Internet Sports Betting Operator License and retail with a Master Sports Betting License in a place like Cripple Creek, Black Hawk or Central City.
When it comes to online sports betting apps, the Colorado Division of Gaming requires operators to follow Colorado sports betting rules and have resources and features in place to help bettors who may suffer from an odds boosts gambling problem or something else.
Addiction is a serious issue in the sports betting world, which is why you should never gamble more than you can afford to lose. The Colorado Division of Gaming has an informational resource page for problem gambling on its website here. However, sportsbook operators must be responsible and make it easy to seek help if needed. Some operators allow bettors to limit themselves and help them avoid future pitfalls with other safety features in place.
In addition, while sports betting in Colorado allows you to put bets on college sports, wagering on high school sports is strictly prohibited to protect the integrity of the games, according to the Colorado Division of Gaming.
Prepare To Bet With Colorado Sports Betting Apps
Hopefully the info here has been helpful and allowed you to determine which Colorado sports betting sites are truly the best. Colorado sports betting history is relatively short, and wagering at online casinos for real money is still not legal. New sportsbooks are expected to keep launching in the state, giving Colorado bettors even more options in the future, but apps will continue to be the future, and the future is now.
There is no doubt that Colorado's sports betting revenue is dependent on how sportsbook apps perform. The biggest and strongest books will survive, and some of the smaller ones such as PointsBet may continue to be acquired by other larger operators.
The bottom line is that sports betting is legal in the state, and the apps are the key to the success of operators. The best advice for bettors is to do comprehensive research on these apps, make informed decisions and try them out to see which you think are the best.
---
BetColorado.com is an independent sports betting comparison website with affiliate links. What that means is if you click on one of our links that directs to an operator and you make a deposit, we'll receive commission payment at no extra cost to you. Our operator reviews and recommendations for Colorado sports betting apps and more are impartial as our editorial standards are commercially independent and follow a professional methodology.
---
References
https://sbg.colorado.gov/problem-gambling-resources
Colorado Sports Betting Apps FAQs
In May 2020, Colorado sports betting apps were available to use for the first time after Proposition DD was passed in November 2019. Most legal sports betting in the state is done via mobile apps.
Not all retail sportsbooks have an app, but most of them do. Having an online sportsbook app is important for all approved sportsbooks, although some may take longer to develop them.
Currently, there are 21 online sportsbook operators in the state. However, new Colorado sports betting apps probably are being developed right now.
Based on user ratings from the Apple App Store, there are four Colorado sports betting apps listed above that have attained a 4.8 out of 5. Those are BetMGM, DraftKings, FanDuel and PointsBet.
Based on user ratings from the Google Play Store, only two Colorado sports betting apps listed above have earned a rating above 4.5. Android Colorado betting apps are FanDuel (4.7) and DraftKings (4.6).
The best Colorado betting apps for promos are BetMGM and Caesars Sportsbook. These two apps have outstanding rewards programs as well, giving bettors the opportunity to earn bonuses.
Yes, you can bet on Colorado college sports teams as long as the sportsbook operators post lines on their games. This includes college football and college basketball betting involving the Colorado Buffaloes, Colorado State Rams and more.
Author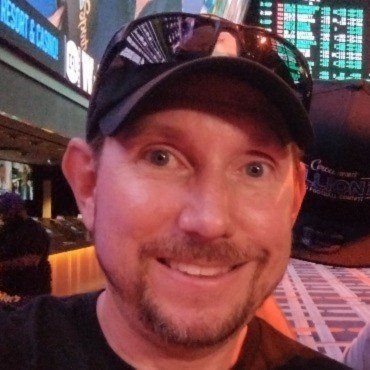 Matty Simo is a Las Vegas-based writer who has resided there for more than 20 years and covered sports since the age of 16 in suburban Chicago.